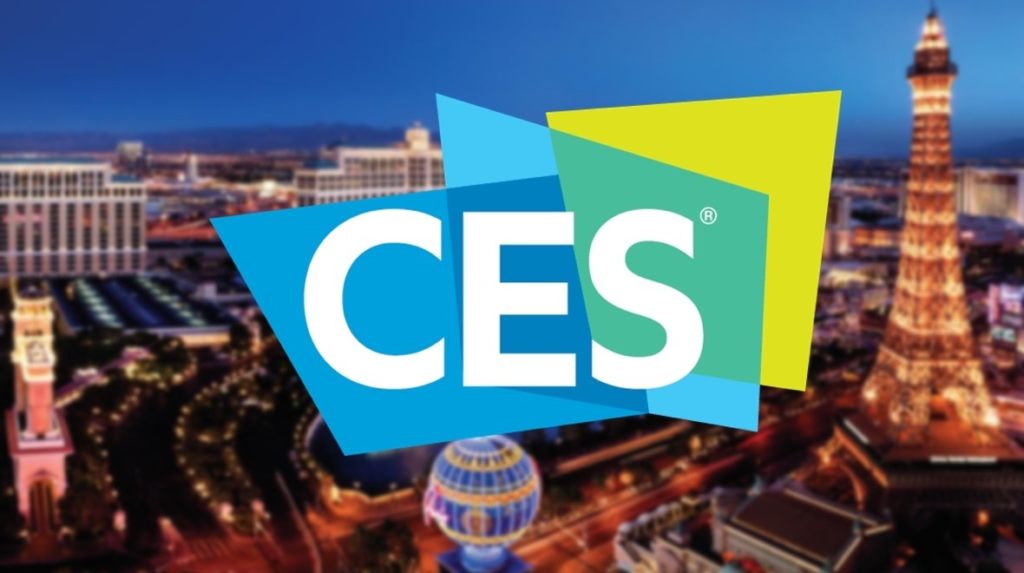 Good morning! If you were unable to attend CES 2020, you, unfortunately, missed a tremendous amount of new tech innovation, but TheCESBible has you covered. Check out this quick read on the top 10 things you missed in lifestyle tech.
Livestream Professionally with the Mevo Start. Livestreaming camera leader and pioneer Mevo announced its new long-form live streaming camera, Mevo Start. Leveraging the cutting edge technology of Mevo's existing video products, Mevo Start and the Mevo app are built exclusively for consumers and social media influencers of any experience level to effortlessly Livestream events.
Kalk INK Launches Today. This off-road electric motorcycle is an iteration of the game-changing Kalk OR platform and provides riders with a fast, hassle-free and thrilling backcountry experience that does not pollute or disturb the natural environment.
Caregiver Smart Solutions Provides Loved Ones with Unmatched Insights as their Parents Age in Place.  Caregiver Smart Solutions, which utilizes sensor technology to ease the burden of adult caregivers as their aging loves ones Age in Place, was one of nine technology startups chosen to compete for this prestigious title.
LYNQ The Peoples Electronic Compass. Keeping tabs of friends and family at ski slopes, parks, festivals and pretty much anywhere in the outdoors just got easier. LynQ is the people compass that keeps groups together by locating anyone without the need for phones, networks or infrastructure of any kind.
Innovative Luggage That Follows at Your Side. ForwardX Robotics, a global artificial intelligence, and mobile robotics company has launched the OVIS Suitcase, a first-of-its-kind carry-on that automatically follows travelers wherever they go – hands-free and always at their side. Using a combination of computer vision technology and artificial intelligence, the OVIS Suitcase can accompany users throughout their journey – from airports to city streets, and right into their hotel room.
EMO, the Mind Reading Robot that Reciprocates Your Love. BOCCO emo is expected to eventually become capable of not only understanding but also remembering its user's emotions. For example, if a user tells BOCCO emo about their breakup with their romantic partner, the robot will understand the user's sorrow and may express its worry via sound or body language at a later time to check on them.
Pictar's New Smart-Light Selfie Stick Promises to make you look Amazing in Selfies. The new Smart-Light Selfie Stick, that went live on Kickstarter earlier today, comes with its own, detachable, professional light, remote tilt and zoom options to catch the perfect angle and composition, and a control panel that offers full control of all features, using only one hand.
The Future of News Reporting with A.I. Spectee Human-AI Collaboration: Shaping the Future of News Reporting Spectee, a leading AI data analysis agency that accounts for over 90% of the news and media market in Japan, has launched its global content distribution service in partnership with the Associated Press (AP) and Reuters, alongside with its own platform Spectee.com.
TalkTo, the Audio Processing Solution. DSP Concepts, Inc., a developer of embedded audio processing solutions, has launched TalkTo, a new brand and a major expansion of its voice recognition technologies. TalkTo is a family of software-based Audio Front Ends for voice-controlled products. It uses advanced microphone processing and machine learning techniques to deliver highly reliable voice control, even in high-noise environments.
Nautilus, Inc. Debuts First-Ever Bowflex Indoor Cycling Bike. Nautilus, recently announced its first Bowflex® indoor cycling bike. The new Bowflex® C6 delivers a quality-built bike backed by decades of Bowflex innovation, and compatibility with multiple cycling apps for less than half the price of a Peloton bike. Bowflex C6 users can digitally connect to popular third-party apps – allowing them to ride with their favorite trainers via streaming on-demand classes from Peloton, or interact, train and compete against others on Zwift®.
For more Top 10 things you missed at CES, subscribe to our newsletter and follow TheCESBible social media profiles. To inquire about specific product reviews or to have your product evaluated and posted, please visit our submission page.
(Visited 20 times, 1 visits today)
Last modified: April 13, 2020