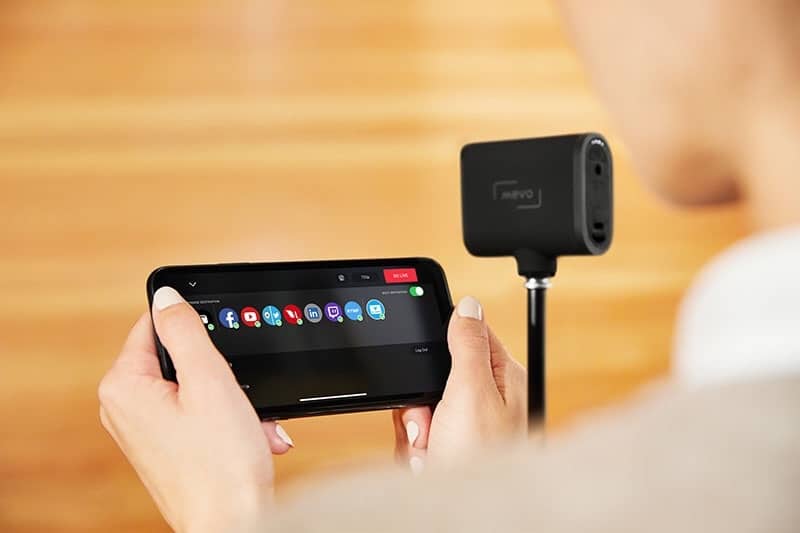 #MEVO #LIVESTREAMING #MEVOSTART #VIDEO #INFLUENCER #HD #1080P
Livestreaming camera leader and pioneer Mevo announced its new long-form livestreaming camera, Mevo Start. Leveraging the cutting edge technology of Mevo's existing video products, Mevo Start and the Mevo app are built exclusively for consumers and social media influencers of any experience level to effortlessly Livestream events.
The sophisticated, high-quality, all-in-one-camera features 1080p HD video and crystal clear audio that enable users to seamlessly share important events in real-time without having to separate themselves from the action.

The internet video market is projected to grow fourfold by 2022, with livestreaming leading the charge. On Facebook alone, live broadcasts have been doubling every single year since 2016. Whether it's for work or pleasure, livestreaming has become a favored medium to connect with friends, family, colleagues and social media followers.
Expensive, complex pro solutions are out of reach for the average consumer and many influencers, forcing them to rely on low-quality audio and video delivered by their smartphones, which really only work for quick snippets, or on their computers, which lack mobility.

Mevo, which revolutionized long-form livestreaming for professionals with its popular Mevo Plus video camera, is now empowering consumers and influencers to take storytelling to the next level with Mevo Start.
Fitting in the palm of your hand and at an affordable price point of $299, Mevo Start features a sleek, portable design and more than four hours of livestreaming battery life. With Mevo Start and its smartphone app, consumers, SMBs and influencers alike can now create high-quality HD event
livestreaming videos right out of the box, enabling them to capture and share every event from start to finish, whether it's a cooking tutorial, press conference, wedding, concert or a child's first play.
Mevo Start retails for $299, and pre-orders will begin shipping in April 2020. To learn more and place an order visit https://mevo.com/.
(Visited 53 times, 1 visits today)
Last modified: April 13, 2020