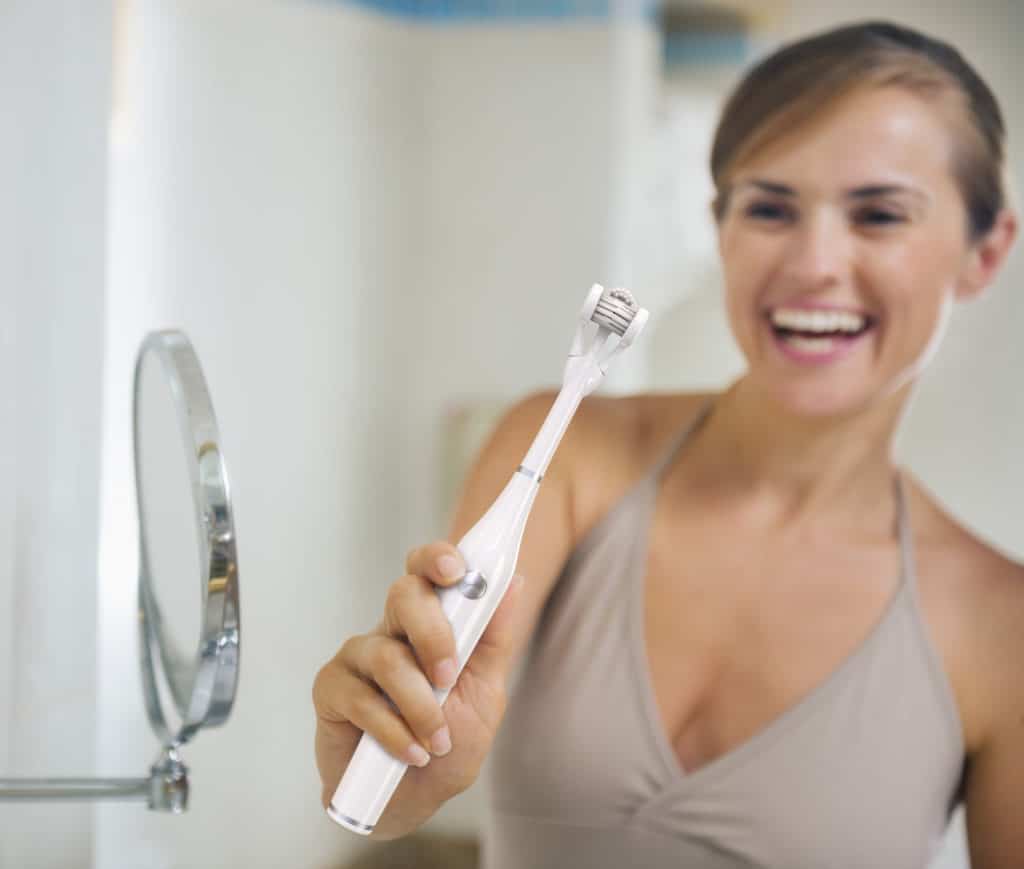 (Visited 84 times, 1 visits today)
According to the developers, this is currently the only workable toothbrush able to clean teeth effectively for just one minute and without effort from the user. The TriBrush's tripple head automatically adjusts for front narrow teeth and back molars, ensuring the correct angle of the heads contact to teeth surfaces. The reduced speed and increased rotation amplitude of the toothbrush heads allow bristles to penetrate into interdental spaces and clean hard-to-reach areas, ensuring quick and gentle toothbrushing with high cleaning quality while not requiring focusing on the process.
For the past 3 years over 10 campaigns featuring unusual toothbrushes have shown
success on the Kickstarter and Indiegogo crowdfunding platforms.The higher demand was seen among toothbrushes promising unprecedented quick teeth cleaning not requiring a user to focus on the process. For example Amabrush and Unobrush toothbrushes have raised over $6.5 mln from 44 thousands backers. These products claimed they can clean all teeth at once in 10 and 6 secs. Around the same time two similar toothbrushes Y-brush and uFunbrush were successfully launched and 5 times overreached the goal in the amount
raised.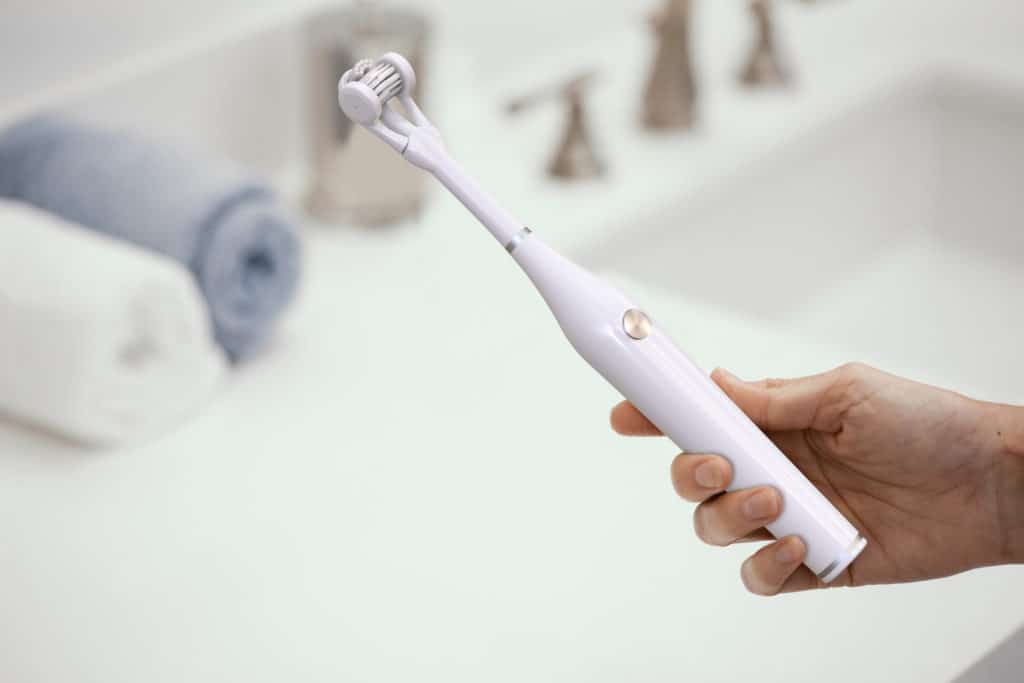 Despite the great success, neither of these toothbrushes are currently available on the
market. Amabrush has managed to move further than the rivals, but first feedback received from users has shown that the product doesn't work as advertised ( Video review 1 , video review 2 , text reviews ), and later the company went bankrupt in spite of $5 mln raised ( Amabrush have filed for insolvency ). Even after the Amabrush's failure people keep supporting similar projects (e.g. – Encompass, which has the same problems), this shows people's desire for quick and effective teeth cleaning.
Before making TriBrush the engineers have tested over 20 product concepts including
toothbrushes able to clean all teeth at once. As it was was found out, cleaning of all teeth at once using one portable device is possible only if it is created for a user personally. Teeth position, size and inclination angle are different so a unified mouthpiece cannot fit everyone. Besides, cleaning all teeth at once requires significant capacity. When designing first prototypes the TriBrush engineers also found out that a toothbrush, which is able to clean all teeth at once, requires a battery of the size of a kitchen blender, so they came out with a toothbrush concept which at a time cleans only one tooth, but all its surfaces at once.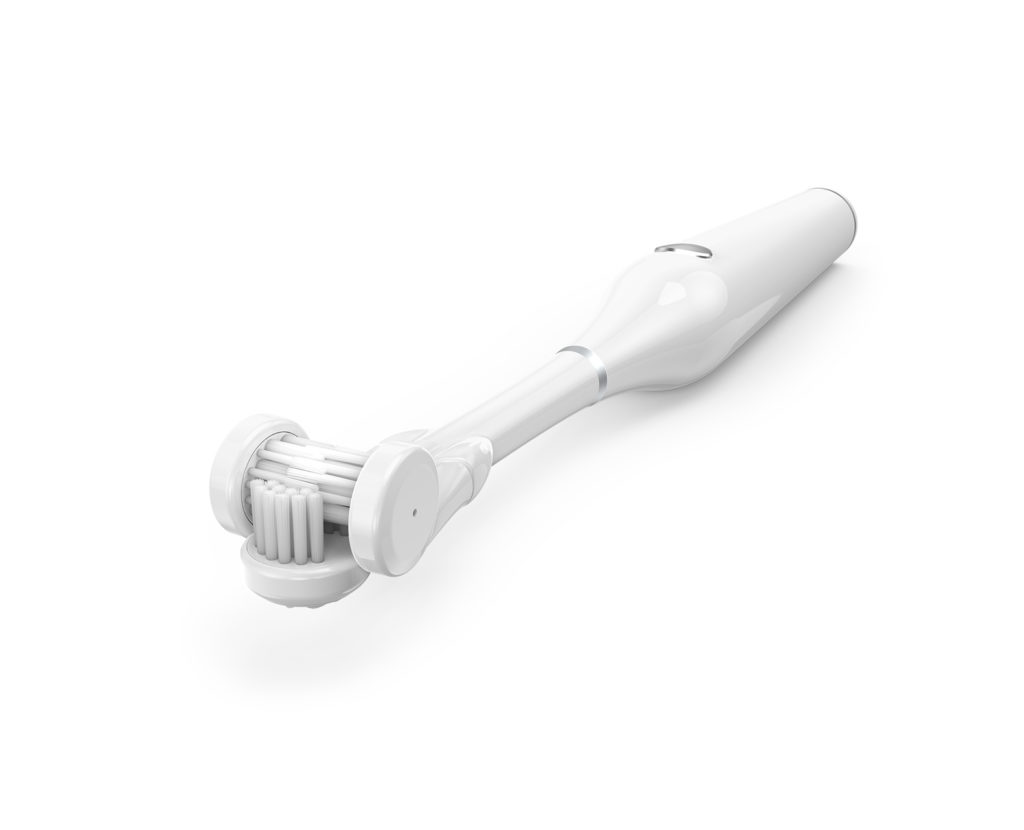 How it works:
● Three rotating heads clean three tooth surfaces at once – so a user doesn't need to
focus on the process.
● Special strings used in the heads construction ensure the correct angle of the heads
contact to teeth surfaces
● Thickened bristle bundles of special length allow them to penetrate into interdental
spaces and clean hard-to-reach areas
(Visited 84 times, 1 visits today)
Last modified: April 23, 2020