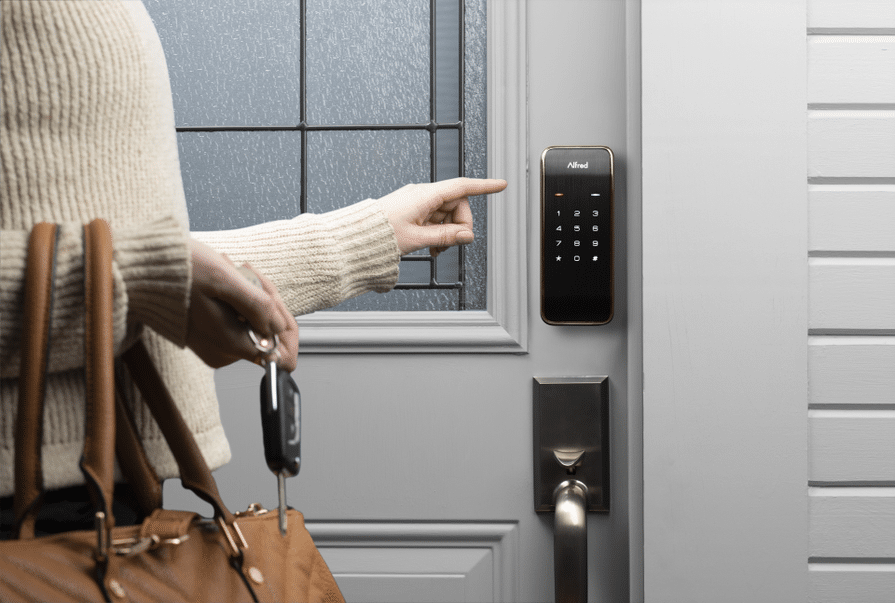 (Visited 38 times, 1 visits today)
Wi-Charge, a leader in long-range wireless power, in partnership with Alfred Locks, unveiled the first ever mortise-class wirelessly-powered smart lock at CES 2020. The mortise lock–popular in both commercial and upmarket residential construction–is made by Alfred and is powered using the Wi-Charge patented long-range wireless power technology.
When it comes to smart home security solutions, smart locks have become one of the first devices that consumers seek. Smart locks provide a greater sense of security and convenience to the user and are rapidly replacing the traditional access control systems that include bulky locks with keys that are more prone to loss and theft.
The global smart lock market is currently a $1.3 billion dollar industry and is expected to grow to $2.7 billion by 2024. Presemntly, most smart locks require batteries. Batteries only provide power for a limited amount of time and require periodic replacement, and their disposal carries environmental concerns.
Battery life is often the most challenging factor to overcome when developing exciting new features and options for IoT devices. This is where Wi-Charge helps Alfred open the door and expand the possibilities for smart locks of the future. Wi-Charge solved one of the challenges that traditional battery powered smart locks can typically face with its patented long-range wireless power technology, consumer safety certification, and the ability to deliver ample power at a distance.
By implementing long-range wireless power into smart lock devices, locks can receive never-ending energy and lock manufacturers can enhance their locks with more robust IoT features such as two-way audio, outward-facing cameras, cellular connectivity and more– all enabled by the consistent supply of power through long-range wireless charging.
(Visited 38 times, 1 visits today)
Last modified: April 13, 2020