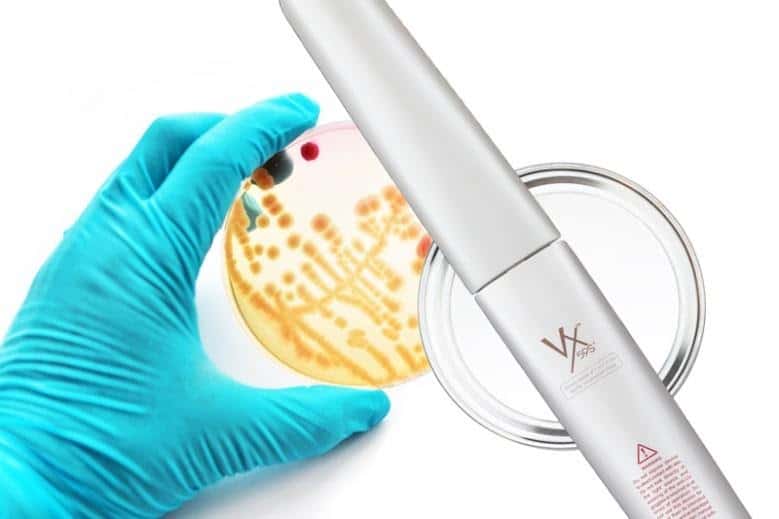 Consumer electronics company Velocilinx is shipping orders now for the "Germinator," an ultraviolet type-C (UVC) sanitizing wand introduced last week that kills 99.9% of bacteria and viruses.  The Germinator is the first product in the new MedTech category for Velocilinx and is now in-stock at its Michigan distribution center. The Germinator has received significant interest as it is built using developments in UVC LED technologies which produce the following benefits:
In under one minute, and with just 5-10 swipes, the Germinator will kill 99.9% of germs, bacteria, and viruses at the molecular level.
With 20 specially-designed UVC LEDs this sterilizing wand covers a wide area and by not using chemicals or wipes is environmentally friendly.
Surfaces will not be damaged or altered from the use of the Germinator UVC wand.
The design is simple to operate, portable, rechargeable, and lightweight.
Includes seven safety features to prevent the user from causing personal harm.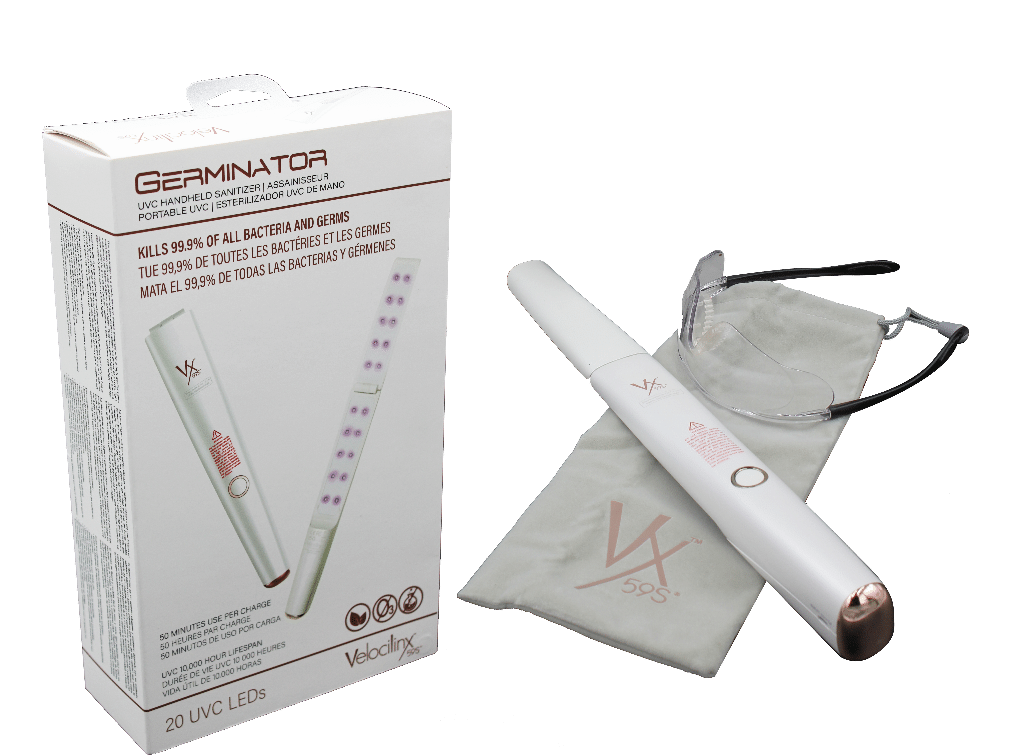 "The Germinator UVC wand, which we have in-stock now, is capable of sanitizing phones, computers, toys, and any other surfaces which have been exposed to bacteria or viruses. This unique technology will improve the disinfection strategy of any business, household, or individual without the typical environmental impact," said John Dimovski, CEO of Velocilinx.
"In addition to providing a strong sanitizing solution, the Germinator is designed deliberately with the user in mind. It is easy-to-use, the sanitizing technology is customized for the maximum effect, and the Germinator incorporates multiple safety features to protect the user," said Kathleen Murray, Chief Creative Officer of Velocilinx. "Physical stores and online supplies of sanitizers and cleaners are not yet at the levels people hoped they would be by now. By using the rechargeable Germinator sanitizing wand, people have another highly-reusable option to disinfect many of the surfaces they clean daily without needing to use as many of the products which are running low across the country."
UVC is a naturally-occurring type of light and has been used to sanitize the air, water, and surfaces for more than 100 years. The EPA has deemed UVC to be a safe and effective way to sanitize, more so than other forms of ultraviolet light like UVA and UVB. Another benefit is UVC does not discolor or damage surfaces. Typically used on an industrial scale, UVC LEDs are the same technology used in hospitals to sterilize entire rooms or in municipalities for water supplies. Velocilinx is making this technology available in a portable, simple, yet effective design.
The Germinator has been independently lab tested and verified for its use as a disinfectant. Velocilinx is hoping that by providing a reusable disinfecting tech solution for individual use, people will be able to worry less about how to stay safe.
The Germinator is now available for order at velocilinx.com. 
About Velocilinx
Velocilinx enhances the human experience and facilitates human connection through consumer-focused technology products and leverages a background with over 30 years in the electronics industry to design products using the latest technological innovations to connect people by enriching the digital experience. Velocilinx products range from gaming peripherals to medical technology to premium audio Bluetooth headwear to portable power solutions and much more.
Velocilinx gaming products are currently available at well-known retailers throughout North America. For more information on Velocilinx, visit the official site here.
(Visited 71 times, 1 visits today)
Last modified: April 16, 2020