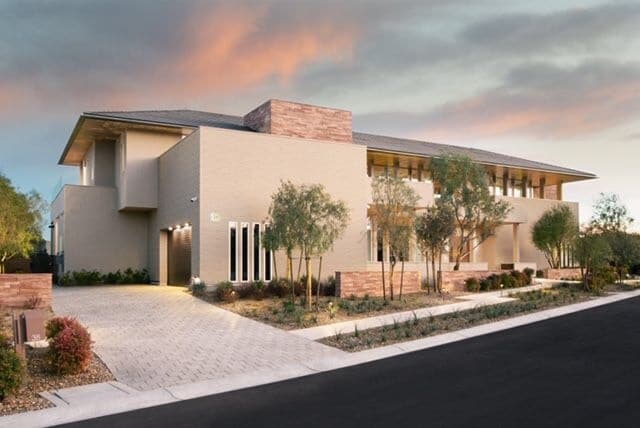 (Visited 101 times, 1 visits today)
Sekisui House# homebuilding# SHAWOOD# Japan's largest homebuilding company, Sekisui House, its wholly-owned subsidiary U.S. builder Woodside Homes, and construction industry analyst firm Hanley Wood today unveiled the Sekisui House's proprietary design and construction systems and techniques that are unlike any the U.S. homebuilding industry has ever used. Among its many stand-out features is Sekisui House's unique SHAWOOD post and beam framework system that allows for a simpler, faster and more precise building process. The SHAWOOD system enables builders to construct a stronger, more resilient structure compared to the typical American house, and significantly shorten the construction timetable. The SHAWOOD system and other Sekisui House proprietary methods and materials, including a fire-resistant porcelain siding, have been proven effective at protecting homes from some of history's worst natural disasters.
A New Way to Build Homes
Several new technologies and methodologies have been added to North America-based home building enterprises, including:
Factory-made, then shipped: All structural components, the entire exterior wall system, and exterior cladding were manufactured to precise, within-millimeter accuracy in Sekisui House's Kanto factory north of Tokyo, and shipped to the U.S.
Pre-site engineering and design: The SHAWOOD post-and-beam style structure undergoes a rigorous, proprietary pre-site engineering, design, and manufacturing process that makes assembly easier, faster and more accurate compared to traditional building processes. This ensures on-site workers do not need specialized skill sets, and consistently high quality.
Proprietary foundation system: The foundation follows another proprietary system by Sekisui House and is square to within five-millimeter accuracy from the northwest corner of the foundation to the southeast corner, the entire 128-foot breadth of the home as well as the 66-foot depth.
Modern Japanese aesthetic: This home introduces principles of Japanese architecture and design adapted to U.S. dimensions, sensibility, and values: a marriage of simplicity, seamless indoor-and-outdoor living, and sanctuary.
Cutting-edge smart home technologies: The long list includes the seamless integration of GE Monogram appliances into the cabinetry to provide sleek, uninterrupted lines throughout the entire kitchen. The bathrooms and kitchen feature Kohler voice-activated sink faucets and shower heads. The Delos DARWIN Home Wellness Intelligence platform is the brains for a network of sensor technologies that create spaces to help reduce stress, improve sleep quality, increase performance and enhance overall well-being.
Healthy air system: The Delos DARWIN Home Wellness Intelligence platform also features a recessed air quality sensor to monitor indoor air pollutants, and advanced air purification to track allergens, pathogens, volatile organic compounds. It integrates with the Panasonic Cosmos Healthy Home System, the first Smart IAQ System that automatically manages indoor air quality 24/7 to maintain a healthy environment for all family members of all ages.
Environmental sustainability: Builders can adhere to good sustainability practices during all phases of construction, and the home achieves net zero energy consumption.
The Sekisui House aims to create homes and communities that improve with time and last for generations. With "Love of Humanity" as its Corporate Philosophy, Sekisui House believes that homes should offer comfort, security and peace of mind for residents, while maintaining harmony with the environment and its surroundings.
(Visited 101 times, 1 visits today)
Last modified: April 13, 2020