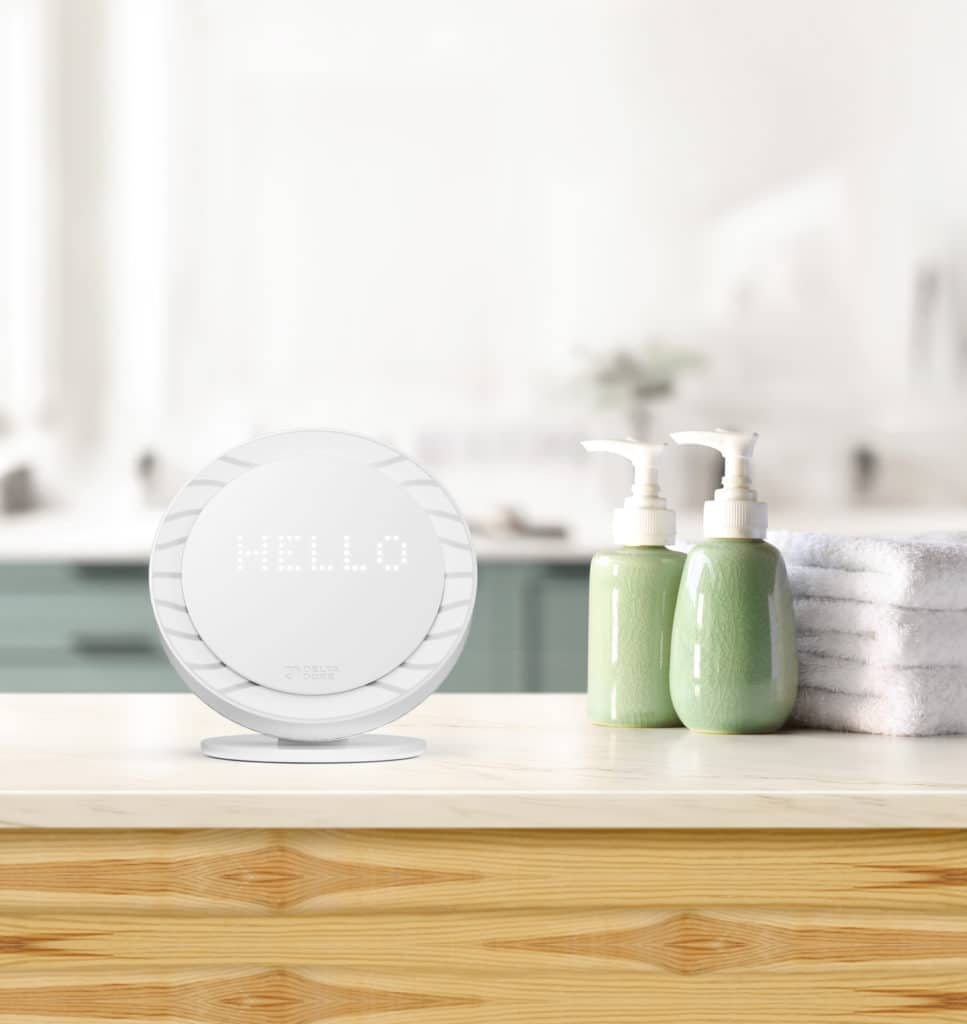 #deltadore #hotwater #hotshowers #ai
Did you know that a 4 people household having each a 7mns shower per day exceeds a typical hot water tank capacity (1)? Or that a shower typically uses 60-80 liters of water (2), whereas a bath requires approximately double that amount? Or that overall hygiene is responsible for 93% of water usage compared to 7% for food (2)?
With its cutting-edge technology, Delta Dore's breakthrough solution – ONSEN™ – addresses the common issue of insufficient hot water that affects 36% of European & American households*. Now users can control their second-largest electricity expenditure in the household, hot water. The AI Hot Water Manager guarantees that in 2020 cold showers will be a thing of the past.
ONSEN™ is driven by artificial intelligence to ensure comfort, learning a family's shower habits and kick-starting the water heater – that typically only heats during the night – when certain days clearly require more hot water than usual, such as after weekly sports activities. For the 'out of the ordinary' showers or the arrival of house guests, the ONSEN™ app allows users to know the availability of hot water at any given time and/or manually schedule hot showers if needed, receiving a smartphone notification when ready.
With 50 years in the business, smart home specialist Delta Dore knows that saving costs and energy is best achieved by adjusting daily habits and optimizing time-variant electricity pricing. Therefore, with the ONSEN™ app and patented AI technology, users can now track – in real-time – their hot water and electricity consumption, set up timers or competitions between users to reduce unnecessarily long shower times and produce the right quantity of hot water at the most cost-effective times, thus controlling their budget better than before.

Along with the smartphone app, Delta Dore's ONSEN™ line features a stylish and user-friendly remote control that can be kept in the bathroom to greet a particular household member, select a different user, offer instant visibility on the availability of hot water, therefore evoking a natural awareness of consumption. ONSEN™ is also made up of a universal small device that is easily and discreetly installed next to any existing electric water heater.
(Visited 8 times, 1 visits today)
Last modified: April 13, 2020