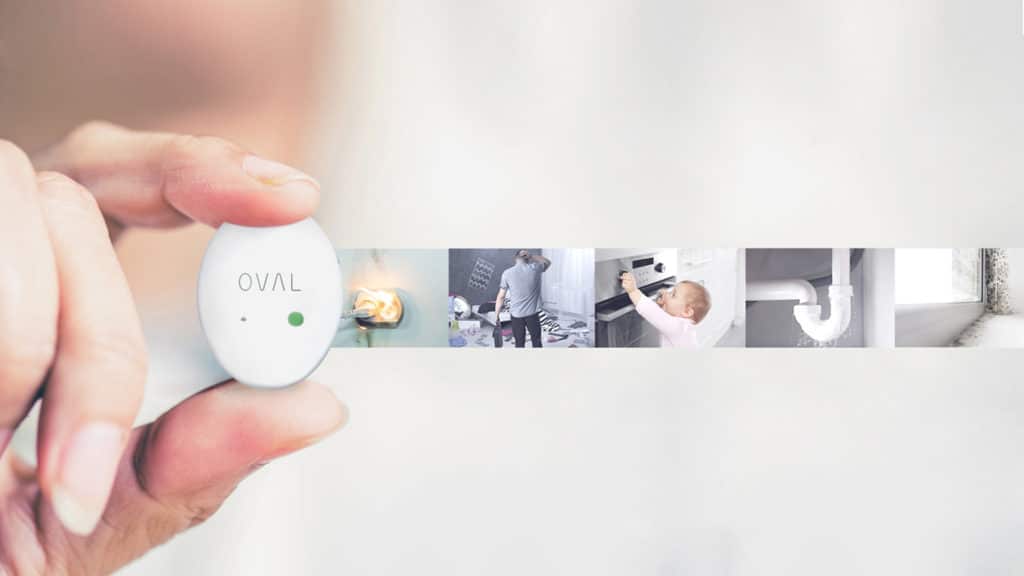 After their successful debut at CES 2020, OVAL Digital, Inc. (OVAL) today announced their return to CES 2021 with their revolutionary 5-in-1 multi-function smart sensor system. The OVAL Smart Home, which includes two OVAL Sensors and the OVAL Hub, and add-on OVAL Sensors and Hubs are available for purchase at www.amazon.com/oval and meetoval.com. In partnership with the Amazon Launchpad program, OVAL availability will continue to expand globally throughout the 2021 calendar year.
With a deep focus on user customization and privacy, OVAL provides real-time monitoring, detection and alerts to changes in motion, light, temperature, humidity and water without the use of cameras or microphones. By alerting users in real-time to everything from open windows to water leaks, OVAL helps prevent theft, accidents and property damage; improve safety and comfort; conserve energy; and provide overall peace of mind.
What makes OVAL unique is that it has 5 powerful sensing features that can be used simultaneously in any combination a user chooses, thus eliminating the need to purchase, install, and manage separate devices. OVAL's 5 sensing features also provide data points for users to track prolonged trends or detect environmental anomalies.
OVAL is a common-sense solution that makes home awareness easy and accessible for everyone by turning any ordinary room, area, or object into a smart one instantly. OVAL is also compatible with the most popular smart speakers and other smart home products by using IFTTT, allowing users to automate their homes or offices in new ways and to interact with their OVAL sensors via voice-commands. With OVAL, users can protect everything they care about and avoid coming home to unexpected surprises.
OVAL is also part of Upward Labs cutting edge PropTech program, trailblazing with landlords, property owners and insurers to provide real-time monitoring in new and diverse ways to landlords and tenants, and insurers and insured alike. Now anyone who collects or pays rent or insurance premiums can benefit from OVAL.
OVAL will again be showcasing their premier smart sensor system this week at #CES2021. To check out the OVAL Smart Home 5-in-1 multi-function smart sensor system and meet the OVAL team, visit OVAL's CES 2021 showcase page.
(Visited 7 times, 1 visits today)
Last modified: January 11, 2021