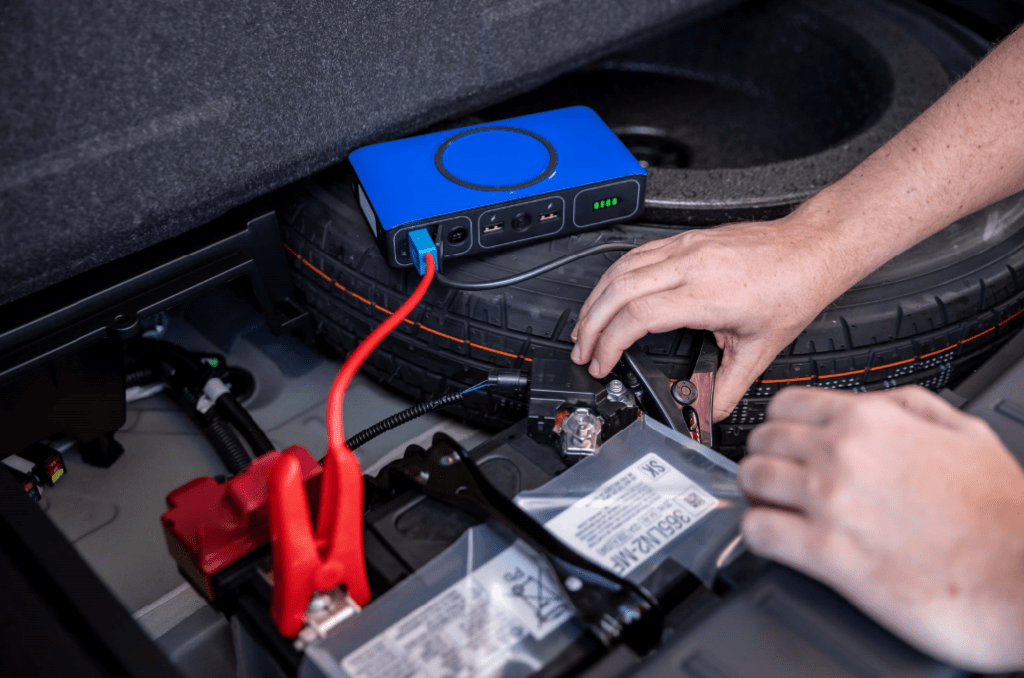 #morphie #charger #powercharger #mobilepower
The next generation of mophie powerstation takes our universal solution that everyone knows and loves and makes it even more powerful with the ability to jump-start cars. The powerstation go provides a quick and safe way for consumers to get back on the road in no time," said Charlie Quong, vice president of product, power at ZAGG Brands. "As a leader in portable power, we're excited to offer customers a reliable solution for all their charging needs while on the road.
The mophie powerstation go provides unbeatable safety measures with easy-to-read indicator lights, spark-proof cables, and automated safety checks. Additional features include:
• 44,400mWh of power with included mini jumper cables to easily jump start a car or SUV2
• Wireless charging surface charges any Qi-enabled device with up to 5W of power2
• Dual 2.4A USB-A ports safely charge two devices at once2
• 115V AC output port charges laptops and other devices with up to 65W of power2
• LED Flashlight
Pricing & Availability:
The mophie powerstation go (MSRP $159.95) is available now on HSN.com and will be available January 9 on mophie.com in a variety of colors, including Black (Onyx), Blue (Cobalt), Rose Gold (Flamingo), Blue/Purple (Sapphire), Woodland (Camo), and Gold.
(Visited 3 times, 1 visits today)
Last modified: April 13, 2020