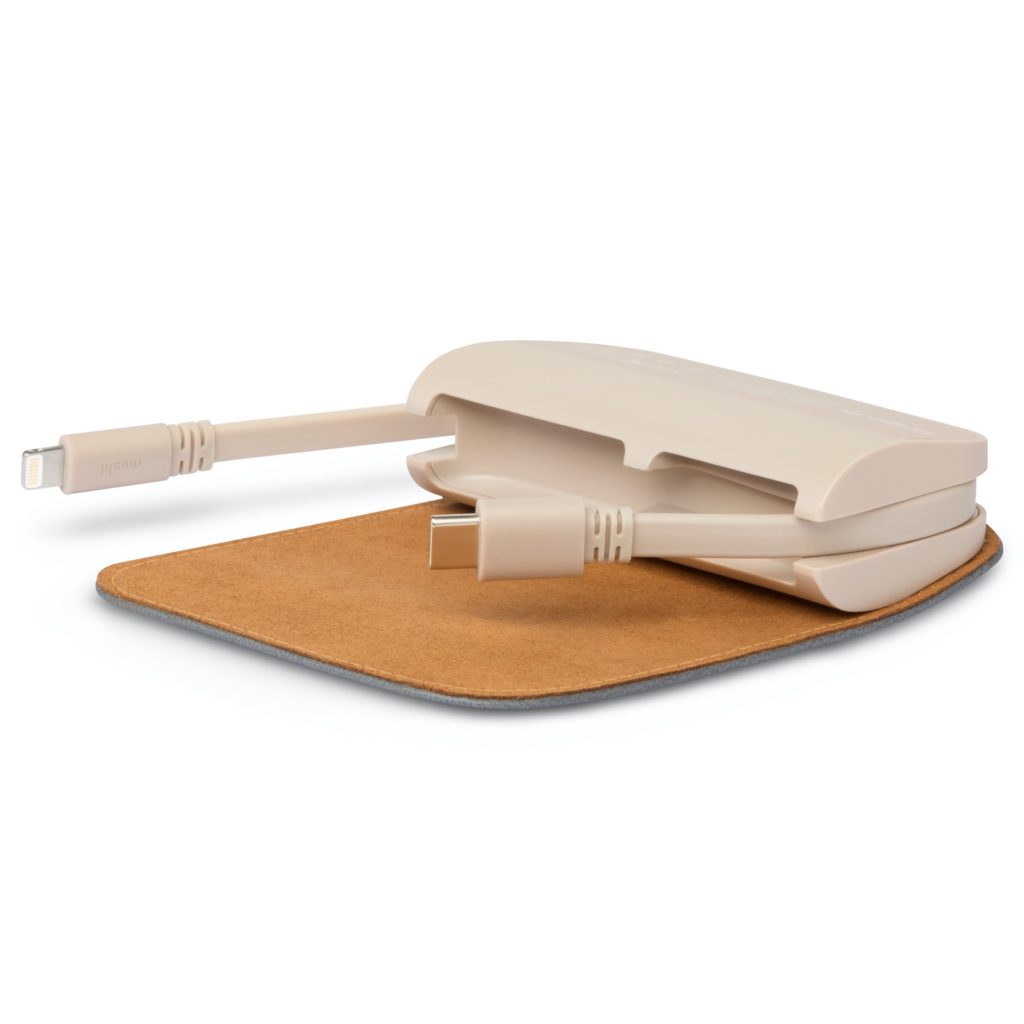 #moshi #iongo #loungeq #battery #portable #wireless #charger
Moshi, the boutique technology accessory manufacturer, recently announced new products within its line of portable batteries and wireless chargers. The new additions follow the company's ethos of creating quality products from durable materials that extend their usable life. This principle is backed by the company's industry-leading 10-year Global Warranty on all their products.

Compact portable battery with built-in cables for both iOS and Android
Moshi's latest compact portable battery, IonGo 5K Duo, provides charging via both USB-C and Lightning. The sleek new battery is crafted from stylish and sustainable vegan leather and is small enough to fit in your pocket. Using the same battery technology used in the latest electric vehicles, the battery cells are optimized for charging, discharging, and low internal resistance. IonGo 5K Duo has been rigorously tested to ensure it retains 80% battery capacity after 500 charge cycles.

Stylish desktop charger positions your phone at the perfect viewing angle
Part of Moshi's Scandinavian-inspired Q Collection, Lounge Q is a sleek wireless charger and stand for your phone. Delivering up to 15 W of power, it supports both Apple (7.5 W) and Samsung (9 W) fast- charging (supports WPC Qi-EPP spec). Lounge Q features an adjustable stand to accommodate all phone sizes, and charges in both portrait and landscape modes.

The IonGo 5K Duo and Lounge Q are both (USD $70) and available on moshi.com and other select retailers.
(Visited 8 times, 1 visits today)
Last modified: April 13, 2020