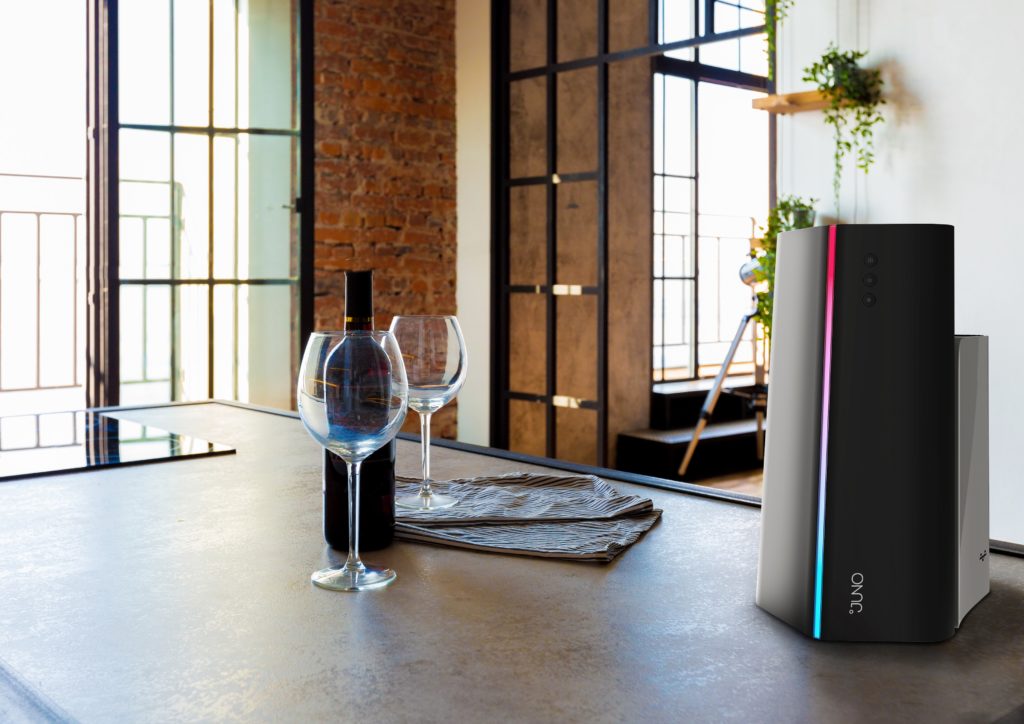 #JUNO #MATRIX #BEVERAGE #COUNTERTOP #TEC #CHILL #APPLIANCE #KITCHEN #CES2020
Juno – the MATRIX-powered beverage chiller recently debuted at CES. The countertop appliance uses proprietary thermoelectric cooling technology to rapidly and precisely chill any beverage.
Cool a room-temperature 750ml bottle of wine to its optimal drinking temperature in under five minutes, or a 12oz can of beer to ice-cold in less than two. Juno is straightforward and easy to use; simply insert a bottled or canned drink, or one of Juno's custom containers, push one of two buttons with preset favorite temperature settings, and minutes later the drink will be perfectly chilled.
Like wine a bit cooler? Just leave it in a bit longer and the drink will get even colder.
MATRIX achieved Juno's precision temperature control and time-saving rapidity, by integrating a cutting-edge thermoelectric cooling (TEC) engine with a proprietary mixing mechanism in a liquid bath (up to 2300ml of bath capacity). When activated, the TEC engine uses the Peltier effect to quickly cool the beverage, creating a super-fast chilling system without the need for dangerous chemicals or environmentally harmful refrigerants.

Juno is the sum of incredibly powerful MATRIX TEC technology and exquisite design. It can chill a 12oz can of beer in 2 minutes from room temperature (72F /22C) to its optimal temperature of 39o F / 4o C or a 750ml bottle of wine in 5 minutes to 49 F / 9 C.

Measuring approximately 8x13x16, it fits perfectly on most kitchen countertops, and
accepts bottles or cans up to 3.5-inches in diameter and 12.5-inches in height – the size of the average champagne bottle.
(Visited 32 times, 1 visits today)
Last modified: April 13, 2020