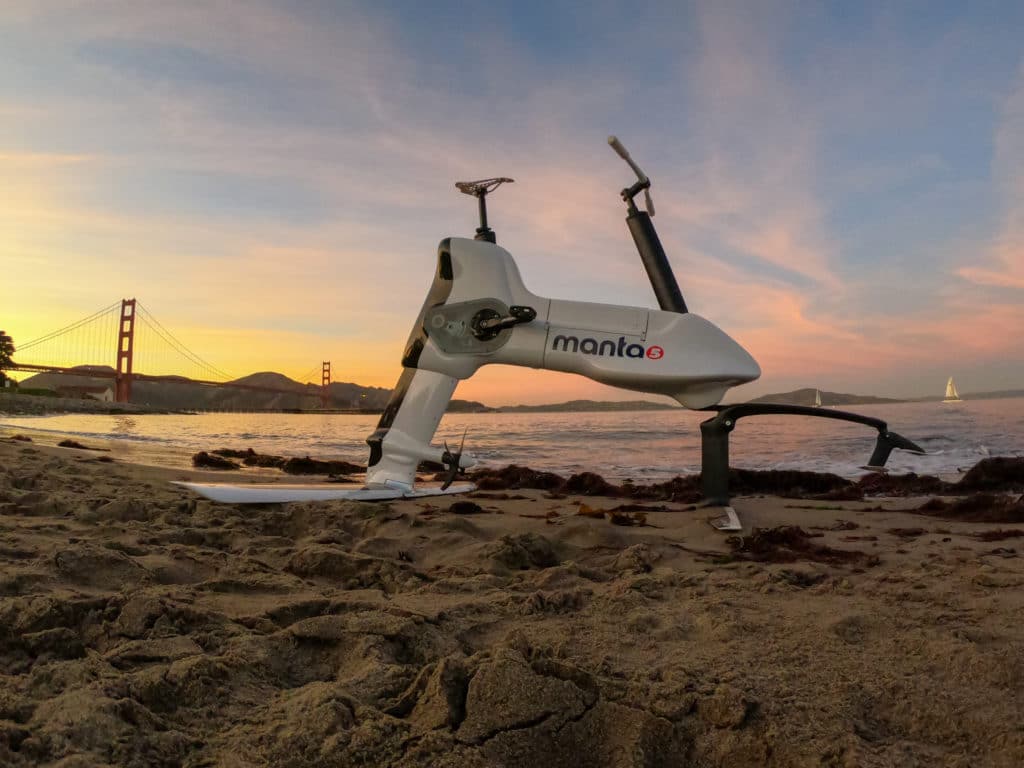 #hydrofoiler #manta5 #waterbike #xe1
The Manta5 Hydrofoiler XE-1, the world's first production hydrofoil bike launches in the U.S. at CES. Using the same technology as America's Cup sailboats, and after seven years in development, the Hydrofoiler is the first bike of its kind to replicate the cycling experience on water. The New Zealand-based company sold out the initial pilot production run in six months, after a short video of the hydrofoil prototype went viral, amassing more than 300 million views on Facebook. To meet demand, Manta5 is implementing a staged delivery program with presales now open in the U.S. for delivery early 2020.
The Hydrofoiler redefines cycling and watersports by enabling riders to launch and plane through open bodies of water — from ocean shorelines to lakes and rivers. Cyclists can reach speeds of up to 12 mph, comparable to traditional sailboats. The bikes are made from strong carbon fiber and aircraft-grade aluminum, making them buoyant and light enough to carry. "Mastering the Manta5 is like cycling for the first time. It might take a few attempts, but once you get the hang of it, hydrofoiling is a lot of fun," said Manta5 CEO, Greg Johnston. Highly maneuverable, the Hydrofoiler provides a workout similar to that of a road or mountain bike, and the 460-watt electric motor offers variable pedal assist that can be dialed down or up depending on rider preference. With a battery charge up to 1 hour of total ride time, the bike can start hydroplaning in open water from a full stop within 15 pedal strokes. For Manta5, this latest U.S. expansion continues its vision to grow in popularity then move from leisure to competitive sport and one day be raced at the Olympics. "The U.S. is a progressive outdoor sports market, and as we've personally encountered through hundreds of distribution requests is active and enthusiastic about supporting the latest in industry innovations. "We're thrilled to offer even more riders the chance to master cycling at its most innovative – a surreal and uninterrupted experience on the water," Johnston added.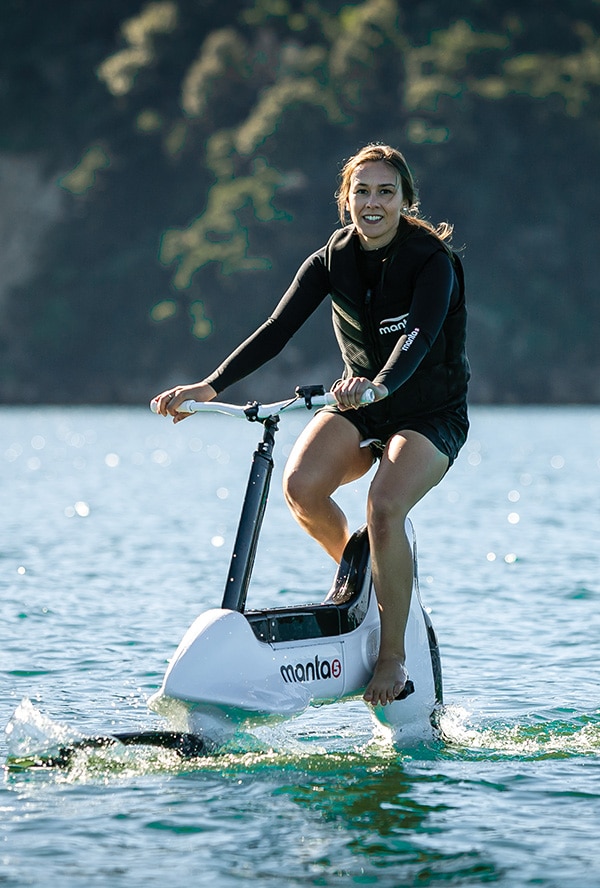 Key Specs:
● Up to 60 minutes of riding time
● IP68 waterproof battery
● 460 watt-electric motor
● Aircraft-grade aluminum frame and carbon fiber hydrofoils
● 63 pounds (including foils and battery)
● 12 mph (11 knots) maximum speed
● U.S. $7,495 (excluding taxes and shipping). Preorder reservations are currently available for a 50% deposit
(Visited 93 times, 1 visits today)
Last modified: April 13, 2020