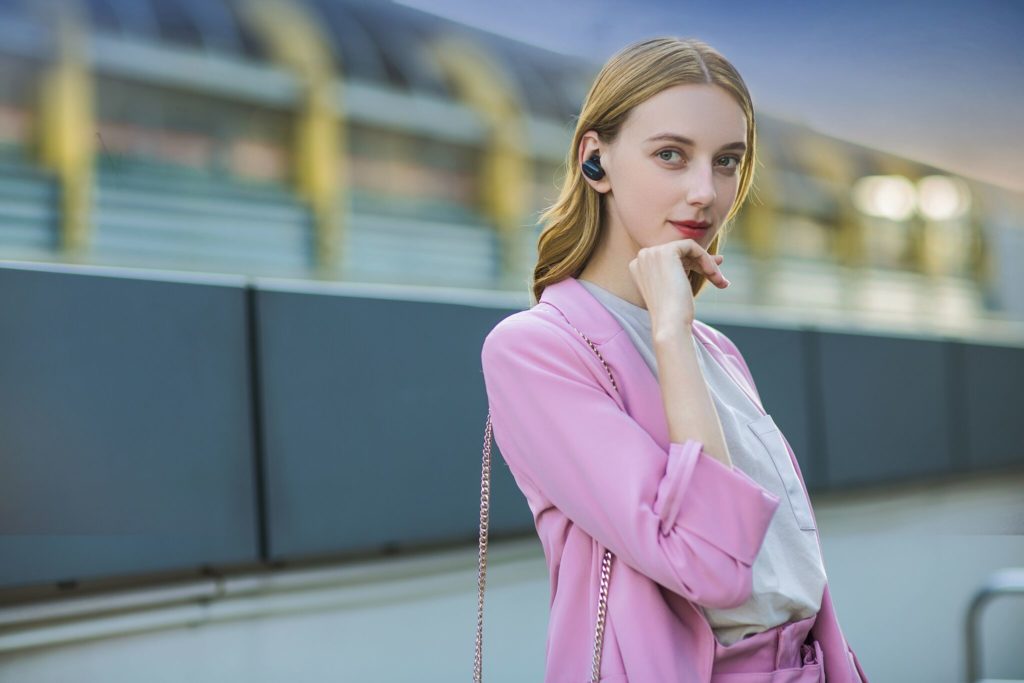 This is our first look at the True Wireless ANC In-Ear headphones by 1More. The
headphones featuring dual drivers for superior sound quality, two levels of active noise cancelation, pass-through mode and a wireless charging option. The wireless headphones featuring THX Certification are an affordable luxury audio product. The True Wireless ANC Headphones are available for $199.99.

THX engineers performed extensive tests to ensure sound reproduction is of the highest
quality and is preserved so that the audio is heard as the artist intended it to be enjoyed," said. Using a multi-driver design, the True Wireless ANC earbuds include one dynamic driver and one balanced armature to produce stunning detail and full sound in a compact package. Key features also include:

Active Noise Cancellation: Hybrid active noise cancellation with one feed-forward mic and one feedback mic that allows the end-user to have much more comprehensive noise cancellation through a broader range of frequencies
Surrounding Awareness: Pass-through mode lets in ambient noise, so users are able to stay aware of their surroundings while walking down a crowded city street.
ser-friendly Compatibility: The latest Qualcomm chipset and Bluetooth 5 technology allow seamless aptX and AAC transmission compatible with Android and iOS devices.
Convenient Options: These headphones can be charged via a type-c port or wirelessly using a Qi-compatible wireless charging pad. A multi-functional button is also included
on each earbud along with G sensors for touch controls that allow for control over
ANC, song selection, volume, phone calls, and voice assistants.

Battery Life + Fast Charging: Users can enjoy 6 hours of battery life (5 with ANC on) on a full charge, and 22 hours of total battery life with the included portable charging case that provides three additional full-length charges. Fast charge capabilities are also included, where users can charge for only 15 minutes to get an additional 2 hours of use.

THX Certification: THX engineers conduct hundreds of scientifically-formulated tests to ensure the highest audio standards are met. These tests include frequency response,
channel balance, cross-talk, THD, and polarity. For further details about THX

Certification, please visithttps://www.thx.com/certification/thx-certified-headphones.For
a full list of headphone specifications and features, visit1MORE.com.
(Visited 300 times, 1 visits today)
Last modified: April 13, 2020