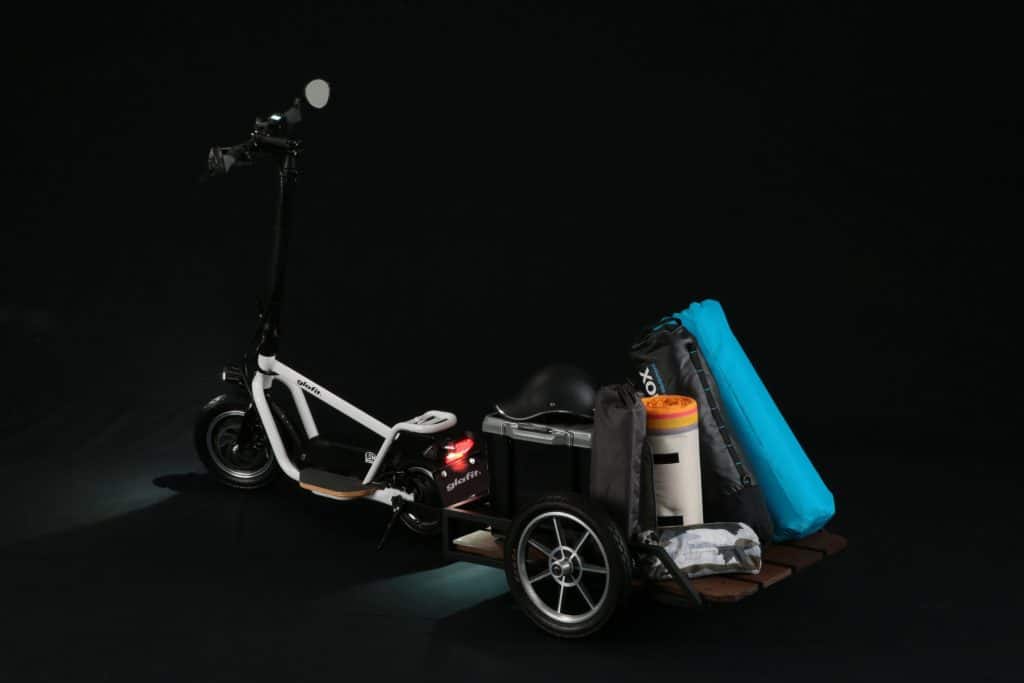 #travel #scooter #mobilescooter #mobility
X-SCOOTER LOM is new standing-type mobility, bringing both joy and ease to our everyday travel time. glafits mission is to "Revolutionize the last mile", and we are committed to providing solutions to our "Last Mile" problem with "Fast and Smooth", short-distance travel.
About X-SCOOTER LOM
X-SCOOTER LOM is a standing-type scooter. The ride experience has some aspects of riding a motorcycle,
as well as skiing. 12-inch front & 10-inch back pneumatic tire architectural design brings unparallel stability & agility to the ride, assuring a consistent ride experience across many surfaces and types of terrain. From its mechanical architecture to its external design, everything is internally developed and
assembled at our Japan HQ.
Smart Features
Our designated App provides comprehensive operation from vehicle connection, activation, and even key code sharing with family and friends to support the everyday fun ride come to life anytime.
Our App also provide just-in-time, accurate access to vehicle status, such as remaining battery life and
traveling distance.
Battery available in two sizes
40km range with standard battery pack, and 60km range with optional large battery pack. USB port equipped for smartphone battery charging. Collaboration with Panasonic on latest BMS (Battery
Management System) module

One-touch folding & Easy to carry
One-touch folding architecture allows easy one-hand carry & storage for almost any occasions

Connectable to carts (optional)
LOM can run with connectable mini-trailers. Convenient for both business and personal settings
spec:
Unfold: Length x Width x Height 1050x570x1150 (mm)
Fold: Length x Width x Height 1050x570x600(mm)
Body-Weight 14.0kg
Weight Including Battery 16.5kg
Standard Battery Weight 2.5kg
Payload 100kg
Required Height 140-200cm
Maximum Speed 25km/h
Typical Range 25km/h
Maximum Distance
About 40km / Standard battery
About 60km / Large battery
Maximum Slope 12%
Traversable Terrain
asphalt/flat pavement
obstacles ≺ 3cm; gaps ≺ 5 cm
Operating Temperature -10 – 40℃
Storage Temperature -10 – 50℃
IP Rating IP54
Nominal Voltage 48 VDC
Max. Charging Voltage 54.6VDC
Charging Temperature 0 – 40℃
Nominal Capacity 460Wh
Battery Management System Over-heating, short circuit, over-current and over-charge protection
Nominal Power 350 W
Maximum Power 700W
Maximum Torque 25Nm
Input Voltage 100-240 VAC
Output Voltage 54.6VDC
Output Current 3A
Duration of Charging About 3.5 hours / Standard battery About 6 hours / Large battery
Light LED (front , rear, brake , turn signal)
Riding Modes
ECO-mode About 10Km/h
MID-mode About 25Km/h
HIGH-mode About 25Km/h or more
(Visited 6 times, 1 visits today)
Last modified: April 13, 2020