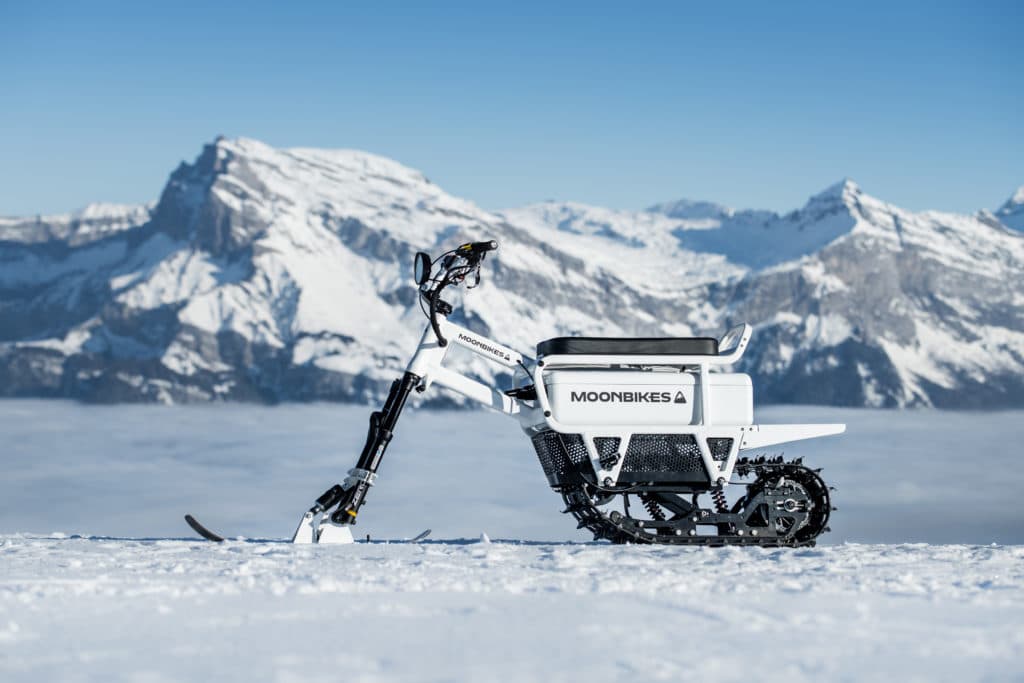 MoonBikes, a successful french start-up, will take advantage of the world's largest technology event to present its premiere innovation: the world's first electric snowbike. Specialized in snow mobility, the company is conquering the US market, currently producing 400 MoonBikes for both European and American markets.
MoonBikes will unveil the world's first electric snowbike at the Consumer Electronics Show 2022 as well as during CES Unveiled, the official media event of CES. MoonBikes bringsan unparalleled response to the challenges of modern mobility, creating a veritable revolution in the snow mobility market. Eco-friendly, perfectly silent and easy-to-ride, this unique mobility solution intends to change the face of winter seasons for years to come. The MoonBikes snowbike is only two-thirds the size of the average snowmobile. It gives its users the freedom of an e-bike, with the power of a motorcycle.
Nicolas Muron, MoonBikes' Founder and CEO, will lead the company's participation to the Consumer Electronics Shows (CES) from January 5th-7th and will be available for interviews in person or virtually. 
(Visited 101 times, 1 visits today)
Last modified: January 4, 2022