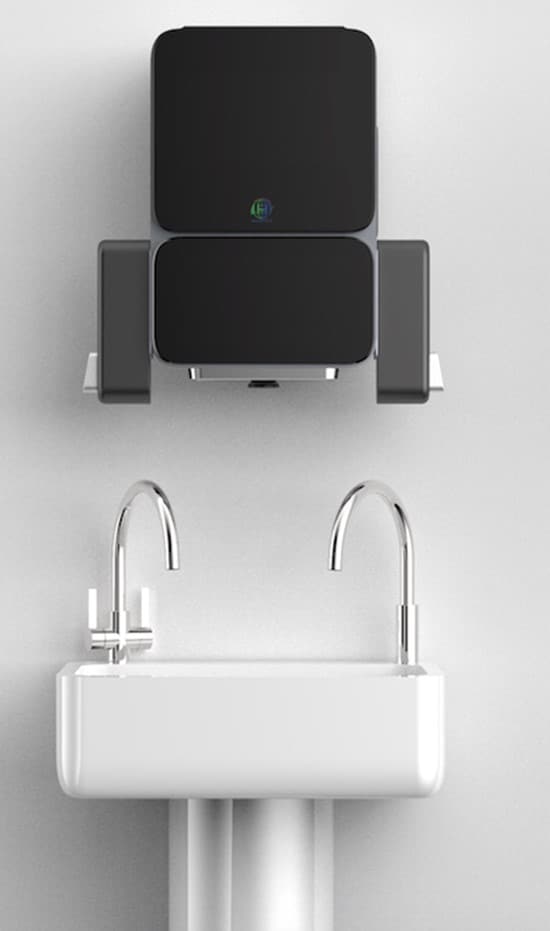 (Visited 28 times, 1 visits today)
The company has developed an innovative AI algorithm embedded hand wash dispensing console integrated faucet, this could be installed on any wash basin sink.
The algorithm (international patent applied) controls the hand wash dispensing, displays the WHO advised hand hygiene techniques to the user, uses real time hand gestures tracking and image analysis to verify, that all the technique has been followed before restarting the faucet. The faucet does not start unless the user has completed the hand hygiene technique as displayed.
Handsteco ™, wash basin is the first to help in implementing 100% WHO hand hygiene technique compliance, considered as the holy grail of most effective hand hygiene for every user, every time for real time infection prevention.
This wash basin could be installed in workplaces (offices) and public places (malls ,etc) by businesses across industries to improve hand hygiene quality for staff and customer safety.
The AI-algorithm controlled faucet uses up to 60% less water for every hand wash episode.
Medic-lead has developed customised packaged hand wash cartridges which uses 60% less plastic and is made up of paper based/biodegradable material. Only these cartridges could be installed in the AI-enabled consoles.
The AI-enabled console, can also be used to dispense hand sanitiser, placed near patients in hospitals.
This will ensure 100% WHO hand hygiene technique compliance by healthcare staff. This is important for control of health care acquired infections.
Wash basin as a Software service (WasS): A unique subscription offer for business customers, especially in healthcare and food industry:
The internet of things (IoT) feature (optional) enables to collect data of user hand wash episode for hand hygiene audits as required in healthcare and food industries.
The feature may also be used to send hand hygiene alerts to staff.
This enables automation of hand hygiene audit data collection.
(Visited 28 times, 1 visits today)
Last modified: January 2, 2021