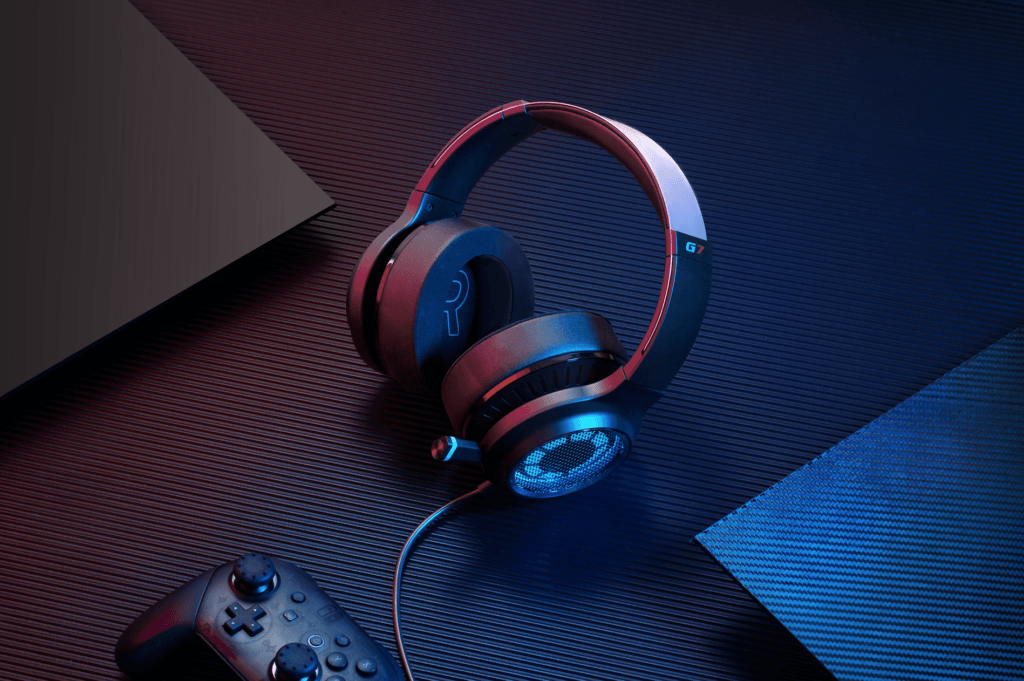 #edifier #headphones #gaming #audio Edifier, designers and award-winning manufacturer of premium sound systems and well-known for its bookshelf speakers, recently introduced their newest product, the G7, to its ever-expanding audio and gaming accessory lineup.
In terms of gaming, the G7 offers a portable mobile gaming experience with high quality, surround sound audio in a heat regulating, easy-to-use and stylish headset. While being Hi-res audio certificated, the G7 elevates your PC and console gaming dude in part by the headset's advanced acoustic customization feature. While playing first person shooter or online battle arena games, the headset's smart customization technology will adjust its audio levels to bring out key audio profiles that are needed at that moment, giving the user a competitive edge and improve their in-game performance simply by enhanced audio cues.
Comfort is critical when it comes to extended gameplay, especially for professional gamers. The G7 is made with an ice-sense gel earmuff to regulate heat, ensuring consistent temperatures during extended gameplay sessions. Furthermore, have the security that teammates will clearly hear every word with the headset's ENC technology in its retractable microphone. When finished, the headset can easily be tucked away when not in use making gaming setups organized and always ready for the next game.
(Visited 14 times, 1 visits today)
Last modified: April 13, 2020