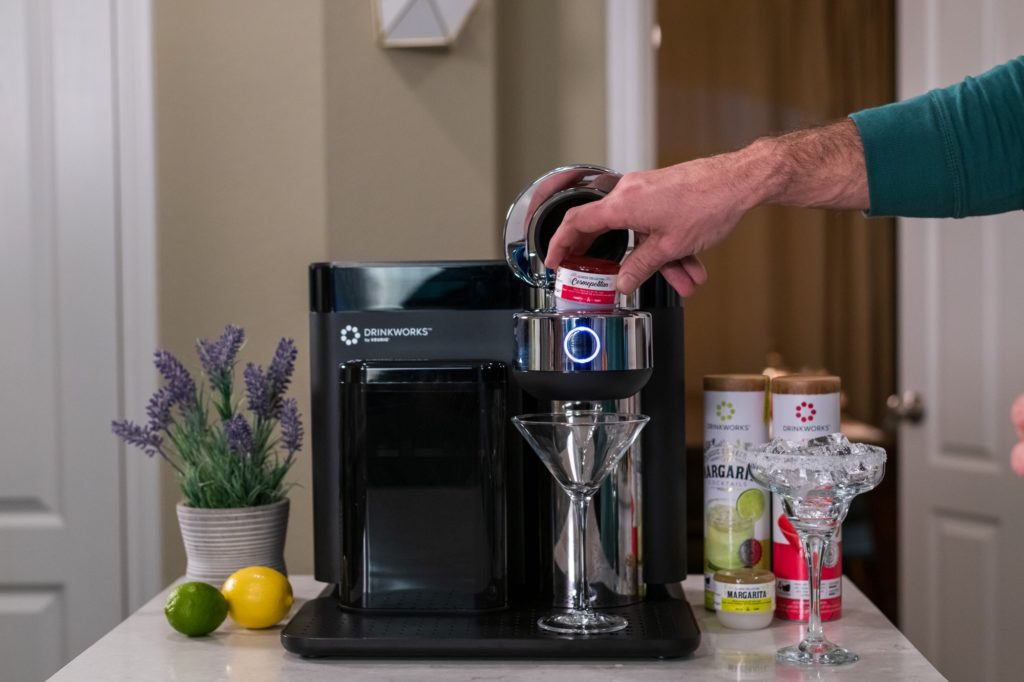 (Visited 28 times, 1 visits today)
#DRINKWORKS #KEURIG
The Drinkworks Home Bar by Keurig is a first-of-its-kind connected system designed to prepare bar-quality cocktails, ciders, brews and more, freshly made at the push of a button. It solves the challenge of making complex cocktails at home, using smart technology to calculate the precise amount of water, pressure and carbonation needed for each proprietary Drinkworks pod, delivering a remarkable beverage every time.
Drinkworks' Quick Cool KOLD Technology is always ready to deliver an expertly-mixed cocktail at the perfect temperature and is a connected system which pairs with mobile devices (Apple and Android) to monitor the overall performance and status of the appliance to ensure a seamless user experience. Additionally, the Drinkmaker has a display which provides users with specific information pertaining to the operation and state of the appliance. Users can download the Drinkworks app which allows users to monitor the performance of the Drinkmaker, download the latest firmware updates, review beverages, order new pods and accessories, contact customer service and receive fun tips to ensure a seamless user experience.
(Visited 28 times, 1 visits today)
Last modified: April 13, 2020