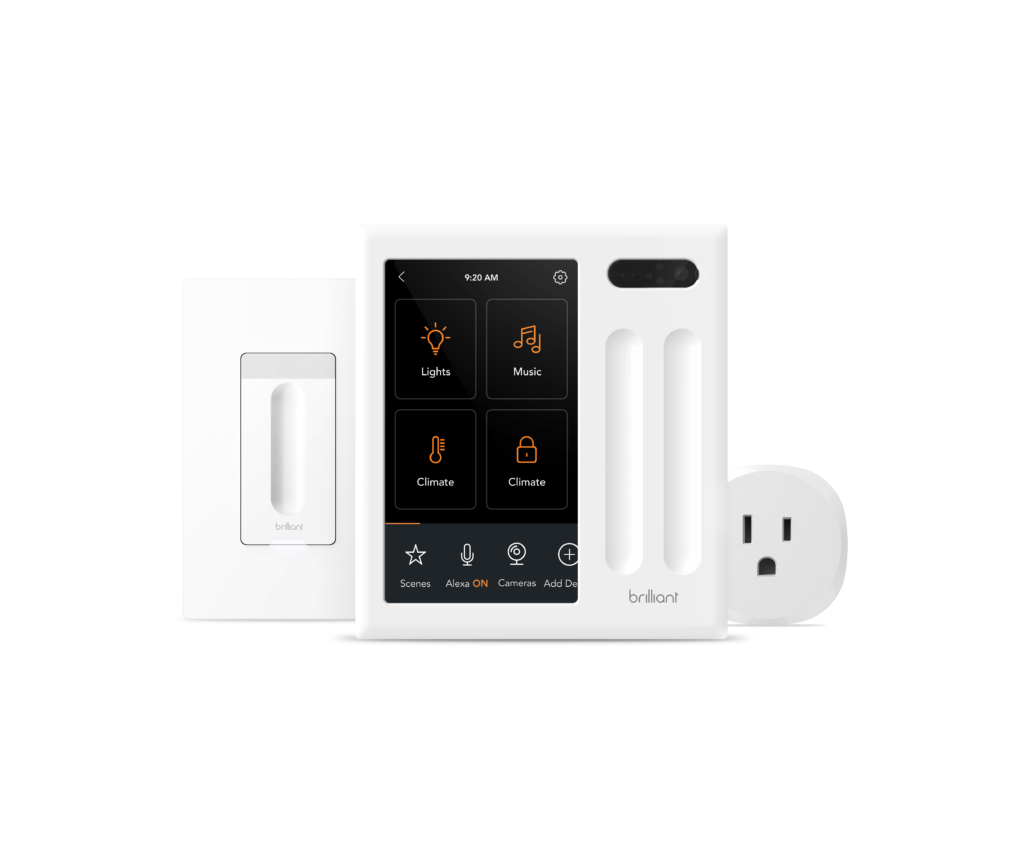 (Visited 16 times, 1 visits today)
#Lighting #Brilliant #Smart lighting #Dimmer Brilliant Smart Home Control, recently announced its expansion into whole-home smart lighting with two new products: the Brilliant Smart Dimmer Switch and Brilliant Smart Plug. The Brilliant Smart Dimmer Switch unlocks the ability for homeowners and homebuilders to affordably add high-end smart lighting to any room or throughout an entire home. With one-touch dimming, motion sensing, and scene control built in, Brilliant's new Smart Dimmer Switch is also controllable by voice through Alexa and Google Assistant and remotely via the all-in-one Brilliant Smart Home app. The Brilliant Smart Plug makes lamps and other plug-in devices smart, with touch, voice, and app control. Combined with the Brilliant Smart Home Control, these new products now enable Brilliant to offer the first mainstream built-in smart home and lighting control system that can be easily installed in both new and existing homes.
With motion enablement and integration into the Brilliant Smart Home System, the Brilliant Smart Dimmer Switch is a game-changer for the smart lighting and control space, turning regular lights into smart lights and bringing intuitive control to smart bulbs. This combination of capabilities and affordable price point enables the highest end lighting control on the market to be deployed throughout homes of every kind and democratizes the market for complete home smart lighting and control.
The Brilliant Smart Dimmer Switch also includes a built-in motion sensor and double-tap feature to activate a scene. This enables smart lighting to be deployed throughout the entire home, with control capabilities built directly into the walls and accessible by touch, voice, motion, and automated scenes, and remotely via app. Brilliant's smart home products can be added to any room easily, and set up in minutes, with no new home wiring required. This reduces installation complexity and makes it perfect for DIYers, renovations, remodels, renters and late decision upgrades, as well as traditional whole-home installations. Brilliant has combined all forms of interaction – touch, voice, and motion control – into a learning system that anyone can install, making smart home functionality easy to use and accessible to all.

(Visited 16 times, 1 visits today)
Last modified: April 13, 2020