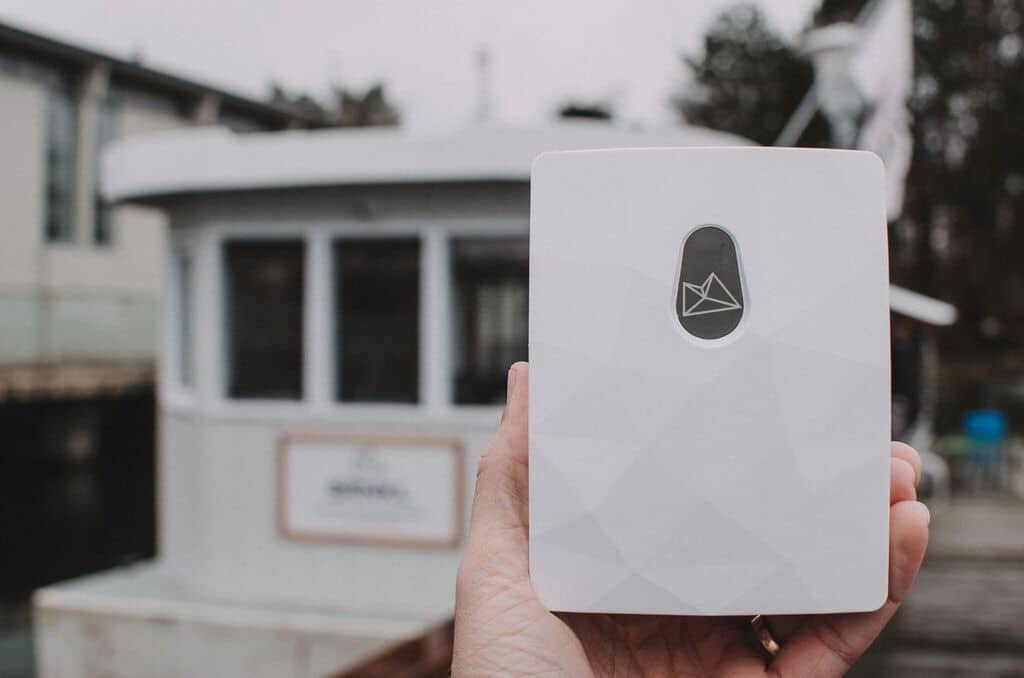 Whether you're at the dock, at home, or half way around the world you can check on your vessel using the onboard camera while also monitoring critical systems such as batteries, bilge pumps, shore power connections and more. Barnacle Systems has also just announced their new product, BRNKL Mate, which merges the 'smart home' with the 'smart boat' by allowing existing smart home products such as Samsung's SmartThings to connect to your boat.
BRNKL is the brainchild of Barnacle Systems' Founder, Brandon Wright, and was built to solve a real world problem facing the boating industry. This problem was one that he had experienced himself. "On a cold, wet, and windy night in January 2017 my boat broke away from its mooring and ended up grounding itself without telling me," explains Wright, "this was rather embarrassing for me as my entire career has been spent building remote monitoring systems to secure borders of countries, protect royal families, and other high valued assets." He goes on to explain, "after extensive market research it was evident that the IoT product I was looking for to secure and monitor my boat did not exist. So, I decided to build it."
The team at Barnacle has developed an innovative new product, BRNKL, for boat owners who need to be able to check in on their vessel remotely from their 2 smartphone, tablet, or computer. Like a "home security system for your boat", users can see inside of their vessel using an onboard camera while also monitoring critical alerts such as anchor drag, low batteries, loss of shore power and high water. Unlike standard marine electronics that provide monitoring while on board, Barnacle Systems provides a global cellular service for remote monitoring. Whether you're at the dock, at home, or halfway around the world your boat is at your fingertips.
(Visited 30 times, 1 visits today)
Last modified: April 13, 2020