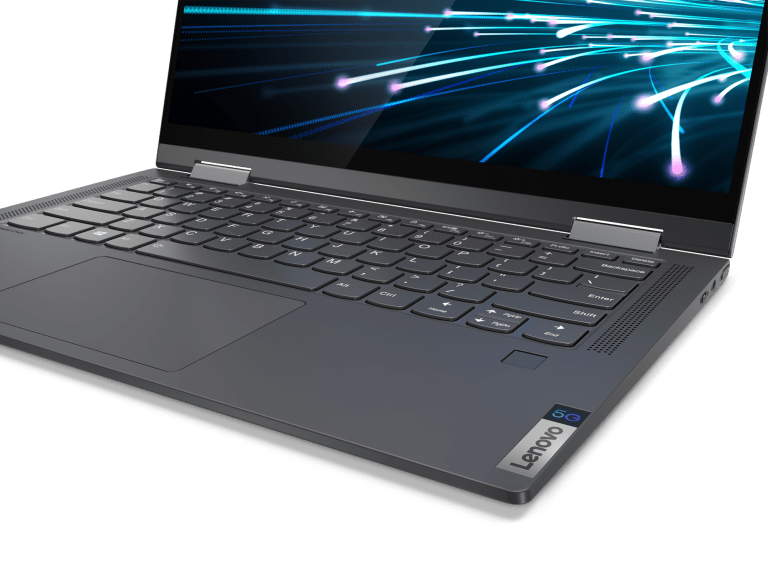 (Visited 9 times, 1 visits today)
#LENOVO #5G #LENOVOYOGA #SNAPDRAGON #QUALCOMM
Lenovo recently released the Lenovo Yoga 5G which is the world's first 5G PC. Supporting both millimeter-wave full-band and sub-6GHz 5G networks, this ground-breaking device provides ultra-fast connectivity, reduced latency, and wider bandwidth. It is able yo download large files instantly or stream a high-resolution video with true Full HD clarity even in highly populated areas like airports with 5G.
This ultra-portable 2-in-1 laptop is the first-ever PC powered by the Qualcomm® Snapdragon® 8cx 5G Compute Platform, bringing you high-speed 5G network connectivity that's up to 10 times faster than 4G through a 5G service provider when on the move and reliable WiFi access at home.
If you need to edit video footage in real-time or require faster screen refreshes for smoother mobile gaming, this laptop can handle it. Need to download a movie before a trip? It's all possible with lightning-fast download speeds of around 4Gb/s supported by nine built-in antennas for a stronger signal.
At 2.86lbs (1.3kg), the Yoga 5G is effortlessly portable. Mobile multi-taskers and digital natives will enjoy the mobility of a smartphone without a WiFi connection or a hotspot as they fly through tasks thanks to the familiarity of their PC's productivity features. Once you log in with a hands-free infrared (IR) camera or integrated fingerprint reader, you're good to go for up to 24 hours of battery life.
(Visited 9 times, 1 visits today)
Last modified: April 13, 2020